Medium-high concentration waste gas treatment technology
Medium-high concentration waste gas treatment technology

Treatment of VOC waste gas with zeolite roller concentration+ regenerative combustion furnace system
Why VOC treatment is required and the hazard f VOC
VOCs + NOx + sunlight (UV) = ozone (PM2.5 smog)
● Generally, VOCs exist in gas state. Toxicant VOCs gas is more difficult to be treated compared with the mixtures that are not easy to be volatilized
● VOCs will cause bad influence on human health, and the contact method includes: Contact or eat solid or liquid matters containing VOCs, or inhale VOCs gas
● When VOCs reach certain concentration, it will cause headache, nausea, emesis or weak and other symptoms, and it will even cause serious consequences, such as convulsion, coma, damage of liver, kidney, brain and nervous system, or deterioration of the memory
Core treatment technology Treatment of VOC waste gas with zeolite roller concentration+ regenerative combustion furnace system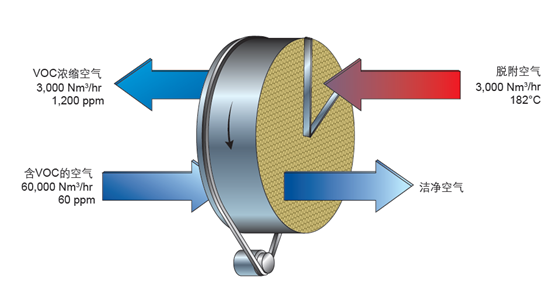 Zeolite roller concentration technology: When the air (gas containing VOC) to be treated passes through the zeolite roller, VOCs in the airflow will be absorbed by the hydrophobic zeolite. Then, the cleaned air will be discharged to the atmosphere with roller. When the zeolite is swayed with the high-temperature air (180°), the molecular link will be opened automatically to release VOC molecule completely for concentrated combustion.
Working principle of regenerative thermal oxidizer: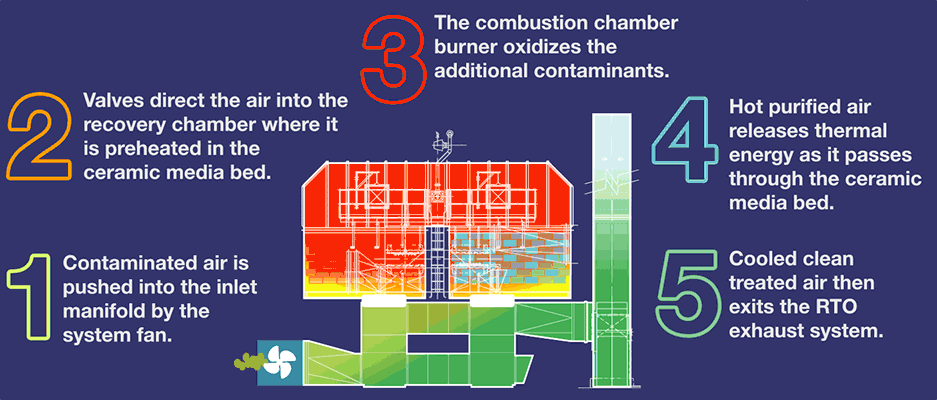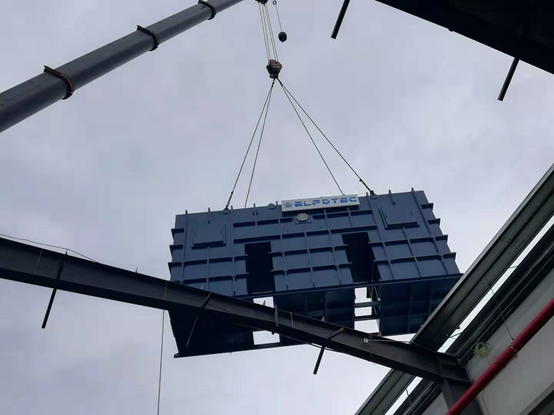 The processing ratio of the overall system on VOC with medium-high concentration is high, which will reach more than 95%.